Are you the type that can't spend a day without getting engrossed in a captivating story? Well, there is more for you to explore. Russian authors bring you the best hypnotizing books in the history of novels. Here are some of the ten must read Russian Novels;
Dead Souls by Nikolay Gogal
This book delves into the story of a man named Chichikov who plans to buy "dead souls" from landowners. He intends to entice the landlords into selling their"dead souls' as a way of relieving them the burden of paying periodical taxes.He is determined to acquire as many souls as possible before the community learns about his history. Unfortunately for him, the gross caricatures are not gullible enough to fall for his cunning antics. He is forced to flee to another community where he is fortunate to buy about 400 "dead souls." Misfortunes tend to hound him here too, and he is again forced to escape to another part of Russia.
A hero of our time by Mikhail Lermontov
This Russian novel was written in 1839 and published the following year. The book has three Russian narrators; a young officer serving in the Russian Army, Maxim Maximych, and Pechorin. The story tends to portray the wickedness transpiring in our current generation.
Oblomov by Ivan Goncharov
Oblomov was published in the year 1859. The book talks about a man named IlyaIlychOblomov who portrays an entirely strange behavior. He is unable to make critical decisions and prefers to stay most of the time indoors. In fact, Oblomov is said to move only from his bed to the chair in the first fifty pages of the novel.
Fathers and Sons by Ivan Turgenev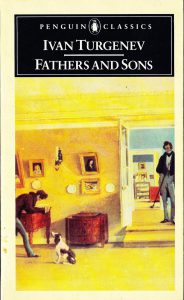 The novel, Fathers and Sons, was written and published in the year 1862. It talks about two young graduates, ArkadyKirsanov and his friend, Bazarov who returns to Arkady's home after graduating. Arkady's father is hospitable enough to welcome his friend into their home to live with them. However, things get irritating when the two young men begin to advocate for a new philosophy referred to as "nihilism."
Crime and Punishment by Fyodor Dostoevsky
"Crime and Punishment" was published in 1866. It talks about a young guy called RodionRaskolnikov who is an ex-student of Saint Petersburg. Rodionis a treacherous criminal who believes that committing a crime is justified and that it is okay for one to murder in pursuit of higher goals.
War and Peace by Lev Tolstoy
"War and Peace" was published in 1869 and revolves around five families; the Rostovs, the Bezukhovs, the Drubetskoys, the Bolkonskys, and the Kuragins.The novel features many characters. You should try and find out more about them.
Anna Karenina by Lev Tolstoy
The novel, Anna Karenina was completed in 1878 in a book form. It explores lots of different topics such as morality, religion, gender, politics, and social class. For instance, you will meet a woman of a higher social class who is in dilemma of having to leave her husband to get married to a Russian Bachelor, Vronsky.
The Brothers Karamazov by Fyodor Dostoevsky
The Brothers Karamazov was published from 1879 to 1880. It talks about morality, God, and free will. It portrays the battles regarding doubt, faith, reason, and judgment against Russia which is currently undergoing a significant transition.
Mother by Maxim Gorky
The Mother was written in 1906. It talks about the factory workers who are revolutionary. The story revolves around a hardworking woman, PelageyaNilovnaVlasova who is employed at a Russian Factory and indulges in manual labor to provide for her family despite her husband's laziness.
Petersburg by Andrei Bely
The novel, Petersburg was first published in the year 1913. The story revolves around a young man named Nikolai Apollonovich who undergoes a radicalization and is subjected to the task of killing his father by the use of a bomb. Will he manage to execute his mission?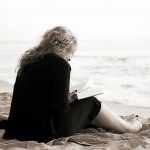 Hey! With influential writers like Leo Tolstoy, Fyodor Dostoevsky, Anton Chekov and Vladimir Nabokov, Russia has gifted the world with Literature, making them household names all over the world. Their novels and short stories are among the best classics around the globe being translated into many languages.