The writers are the true picture of any nation and they can deliver you the thoughts and ideas of any nation. The writers not only give you the tremendous researches but a mind refreshes when you are alone and you want to read something very new, unique and touchy. The best writers attract the huge audience with their huge writing abilities and suspense in the writing stories. The Russian Writers are not in behind from any other nation to deliver such a marvelous literature to the readers. They have always inspired readers and researchers with their unique thinking and ideas. Here we have the list of top five Russian Writers and their books / novels they presented to the world and got huge fame;
Aleksandr Solzhenistsyn:
He is considered among the best history writers in the Russia. However, he has also given a wonderful contribution in the field of novels and dramas. His most acknowledged work remains on the history of the Soviet Union and its governing agency "Gulag". The two famous works are "The Gulag Archipelago" and "One Day in the Life of Ivan Denisovich".
Vladimir Nabokov:
This writer is best known for the novel "Lolita" which was written in Russian language and later it was translated in the English language due to its popularity all around the world. However, the most gain was in France as it was published in France (Paris) and was the best-selling book at that time. The "Lolita" is about the love and romance when an old aged person is in love with a very young age girl who is only 12 years of age. The controversial topic of that time hit the literature world with all record selling.
The Nicolai Gogol: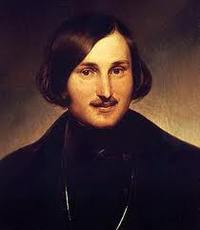 The Nicolai Gogol, who is an Ukrainian Born, Russian writer has contributed with his amazing writing skills in the field of history, romance, poetry, novels and the real facts of human life. This writer has just given the creative work in all fields of writing and got fame. Today, his work is available all over the libraries in the best universities and being used as literature in many courses.
Fyodor Dostoevsky:
The Fyodor Dostoevsky was a graduated in the "Military Engineering". However, he left the military services and joined the socialist group in Utopia during the year 1844. He was later arrested by the security agencies and shifted to the Siberia, where the true writer took birth. This writer is best known for his work in the human life and social evils. The best examples include "The House of Dead", "Crime and Punishment", etc.
Lev Nikolayevich Tolstoy:
He is at the top of our list of the best Russian Writers of all the times. Lev Tolstoy gave wonderful short stories and novels in his life and included genres like the wars, crimes, peace, etc. The most appraised novel remained "War and Peace" and the "Anna Karenina". You will be really amazed when reading the work of this writer.